Your money should work for you.
Get the latest tips on how to plan for retirement and make better financial decisions.
Don't worry... we will NOT spam you!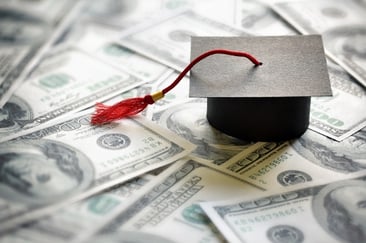 Are you on the other side of school? Are you one of the 70% of students who graduated with an average of $28,400 in student loan debt? Have no fear – there are plenty of strategies you can put into effect to help get those loans paid off.
One step you can take is to see how your loan stands up against others. Credible will compare your loan against people with similar circumstances, and direct you to alternative lenders if your current loan rate is higher than the benchmarks.
One of the alternatives Credible might direct you to is SoFi. What makes SoFi so unique and intriguing is their approach to lending. SoFi is a peer-to-peer lending program that pairs your loan with private investors who are alumni of your school. As a result, you may receive a loan at a lower interest rate than standard student loans, and the investor may receive interest at a higher rate than they might receive with alternative investments.
Another possibility is to see if you are eligible for Student Loan Forgiveness. The Public Service Loan Forgiveness program forgives the remaining student debt for people in government, nonprofit, and other public service jobs after they have completed 10 years of qualifying payments. More information can also be found at IBRinfo.org.
Overall, whether you are saving up or paying down, small steps can have a great impact when making your way to the finish line.
Didn't read Part One - How to Save yet? Click here.