Your money should work for you.
Get the latest tips on how to plan for retirement and make better financial decisions.
Don't worry... we will NOT spam you!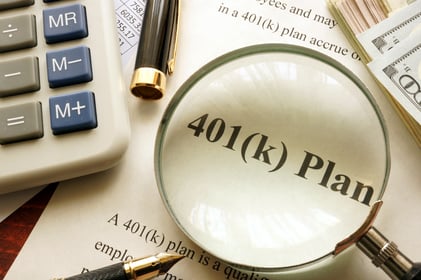 As we quickly approach the holiday season, you have probably received a big envelope full of 401(k) notices (or some PDFs)! If your company has a January 1st "Plan Year", then you were required to receive these notices by December 1. They're filled with important information about your organization's retirement plan, but are usually written in "Legal-ese". Still, take some time to read these notices to understand how your retirement plan works and if you have questions, you can reach out to our team or your HR department.
Before moving into 2019, you should also take a few minutes and ensure your retirement plan is working for you. Are you saving the correct amount? Do you have the right investment mix for your time horizon and personal risk tolerance? Do you know if you are on track?
Take some time to think about this stuff and make 2019 your best year yet – especially for your money!
If you have a money question you'd like answered, don't forget to email us! This series is made from calls and questions we get from employees, investors, savers, and people just planning for their future, so if you have a question, let us know!